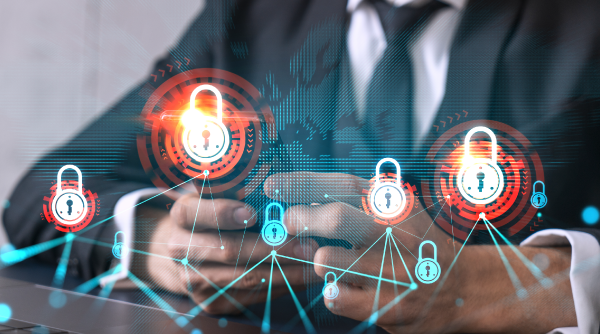 Cyber security risks: What do you tell the board?
Cyber security is a risk that needs to be managed like every other risk. So how does the executive team inform the board on the risks and how they are being managed? What actions does the board need to take to be responsible for cyber risk?
Your company board performs quite a few different functions, but often the starting point is governance. The board and its members are constantly asking the question, "Are we doing all the things that we need to be doing to protect the business and the shareholders?" Their focus is on ensuring the RETURN of shareholder capital before the RETURNS on shareholder capital. Of course, this oversight is multifaceted, and often one of the areas of least expertise at board level is cyber security.
Under the Australian Corporations Act one of the board's primary responsibilities is to act "in good faith in the best interests of the corporation (Section 181.1)" – ensuring the ongoing sustainability of the business.
As a result, the starting point for quite a few IT and cyber security questions from the board are based on compliance. "What compliance mandates am I required to address and how do I address them in the most efficient way?" We all know that 'compliant with regulation' does not necessarily mean secure any more than meeting a building code means quality construction techniques have been employed.
So what do you do to mitigate cyber security risks and protect shareholders?
Compliance, Regulatory Risk & Business Impact
Risks can be quantified in the following ways:
Fines for non compliance

Inability to trade while non-compliant

Reputation and brand damage due to breaches

Actual physical inability to access systems due to ransomware, etc – that means business comes to a halt

Payment of ransoms of gain access to encrypted systems (hopefully!)

Cost of restoring systems and databases that have been destroyed by malware

Loss of IP and trade secrets through corporate espionage or the actions of nation state backed cyber criminals
Compliance is not security – but it's at least a good starting place for boards who do not yet fully understand the broad scope of cyber risks. Most compliance regulations mandate a number of technical security controls that are foundational to your cyber security posture. Even if you don't really understand the controls, this is a sensible start in ensuring that at least basic controls are active, being monitored, and reported on to ensure visibility and accountability.
Data Security
To add complexity to this many compliance mandates (like GDPR) mean that you need to understand what data you are storing, where you are storing it, what's important and who has access to it in an ongoing and real time manner. When the board has to ask "Who did it?" the executive will need IT to have access to forensic log data that proves who had access to the data , what they took or changed and how they gained access.
Malicious Attacks
How do we mitigate or defend from an attack that our perimeter security can't detect or stop? How do we know if our important files have been deleted, edited or changed? How do we know if user accounts accessed data they should not have had access to or their access privileges were increased without approvals?
Monitoring of systems and system events is critical in detecting "zero day" attacks that perimeter defense (like anti-virus or firewalls) do not have a solution for yet. We have seen many companies turn to a security expert like an MSSP to help detect threats after an initial breach has hurt the business. As a board you must ensure that your service provider can complement your internal compliance and security teams.
Breach Notification & Financial Penalties
To make things even more complex, there are also a number of legislative requirements that mandate formal disclosure of data breaches. This means that you actually need to be monitoring the databases and the access to important data – all the while ensuring that only approved staff inside your business can see the underlying data while they are monitoring the systems.
There are many studies (like the Ponemon study for example) that quantify data breach costs, but on top of this there are often fines that apply directly for not maintaining compliance or for failing to notify of a breach. In Australia the fines for failure to notify is significant – up to $420,000 for individuals and up to $2.1M for corporations. These penalties apply to businesses with a turnover as low as $3M – that's right down to SMB.
Bottom line – it's just not big business that needs to have a plan!
Some organizations like the US Department of Health & Human Services even maintain a "Wall of Shame" for breach reports. Fines of up to $1.5M can apply for data breaches.
What happened? Is it bad? What do we do next?
And so we come to the question that the executive leaders will be asked by the board. What happened? Is it bad? What do we do next?
It's at this point that a good executive will have all of the forensic data on hand to be able to inform the board (and any regulators) what data has been accessed, how and when it happened, and which accounts accessed the data.
This is critical in remediating the vulnerability and ensuring that any holes are plugged, and that additional controls are put in place.
Many vendor solutions will claim to be a panacea for all your cyber and compliance ills but realistically, you will need to evaluate potential solutions carefully. In our experience, one area of huge value is the ease that any monitoring solution can be set up and installed, and managed, without hiring additional, expensive cyber system administrators. Ideally, you need a simple installation, a security policy that can be applied easily across multiple devices (sometimes tens of thousands of devices) and network, automated reporting, and alerting to help eliminate "false positives".
(Ask us how Snare can help with this)
Visibility and Accountability
In the end, the board needs to hold itself accountable for understanding the risks and ensuring they are managed.
This means a variety of actions:
Gain understanding of cyber risks and mitigating strategies

Understand your compliance requirements and monitor compliance over time – not just at a point intime like a security or compliance audit

Understand the security controls and monitoring that is in place and ensure regular reporting back to the board on potential issues and threats

Ensure end-to-end accountability for cyber risk both at the executive level and across the organization

Ensure communications plans are in place to manage the multiple stakeholders in an emergency including staff, customers, partners, shareholders, regulators and any other stakeholders.
Ultimately, the security risk must be balanced with the commercial risk and cost as no-one has unlimited funds to throw at these problems. Finding an efficient and affordable approach is also important.
Snare can help as we provide substantial monitoring and reporting for not only for many compliance regulations but also provides intelligent reporting and alerting to help detect potential compromise of systems.
Resources
Australian Data Breach regulations
https://www.oaic.gov.au/privacy/notifiable-data-breaches/
IBM/Ponemon Cost of Data Breach study
https://www.ibm.com/au-en/security/data-breach
AU Govt statement on Cyber Attacks
https://www.pm.gov.au/media/statement-malicious-cyber-activity-against-australian-networks
DHHS HIPAA Breach report (wall of shame)
https://www.snaresolutions.com/wp-content/uploads/Cybersecurity-Awareness_The-Board.png
334
600
Brad Thomas
https://www.snaresolutions.com/wp-content/uploads/2020/02/Snare_Logo_med-1.png
Brad Thomas
2020-10-02 14:26:59
2020-10-02 20:58:28
Cyber risks: What do you tell the board?